Dungeon Explorer (DOS, 1990)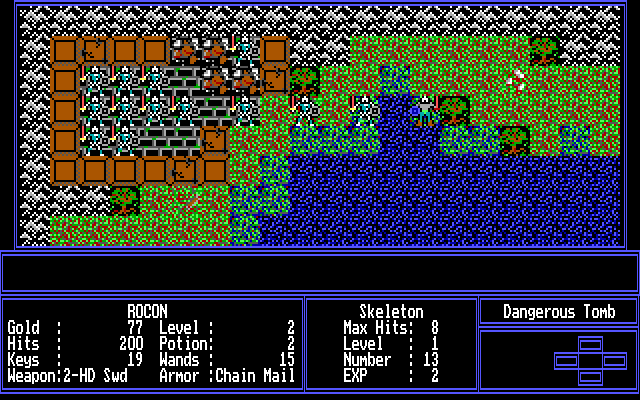 Download: https://www.dosgamesarchive.com/download/dungeon-explorer/
(Use DOSBox to run on modern systems)
Introduction
This document is a work-in-progress. It is incomplete. Parts are, most certainly, incorrect.
Dungeon Explorer is a DOS game by John Murphy finished in 1990 and distributed after January 9, 1991. In modern terms, it sold itself as an RPG with dungeon DLC. You get the "Dungeon of the Beast" adventure out of the box, then can buy additional adventures and play them with your existing save. The README claims that one was available and one was planned:
The Dark Pyramid (available at time of distribution)
The City of the Dead (planned for March 1, 1991)
These, unfortunately, have not surfaced on the interwebs.
But that doesn't mean that we can't make our own
:D
Contents
That's all for now!